Materuni Waterfall is a booming waterfall just 15-kilometers from Moshi Town. When combined with a coffee tour in the village, it makes for a perfect day trip before or after your Mount Kilimanjaro climb. With about eight kilometers of walking throughout the day and 300 meters of incline, this adventure is a great warm-up for the legs while also getting to immerse yourself in the local culture. The tour begins by observing the entire process of making a cup of coffee, from seed to mug. After a locally produced lunch, you head off to explore the massive Materuni Waterfall.
Materuni is one of the few villages of wonder in Northern Tanzania sitting at the foot of Mount Kilimanjaro. The village is blessed with full of all the beauty worth much visiting for holiday, weekend outings, or vacations. While in the village, the scenic view of Moshi Town and Mount Kilimanjaro is astonishing. This green village with fresh air from green vegetation welcomes visitors to explore the beauty of the land and the cultural heritage of the Chagga people.
This very impressive Waterfall is one of the tallest in the area, spewing crystal clear glacier water 70m into its basin. The beautiful path leading to Materuni Waterfall is located 2500m above sea level It crosses valleys and hills covered by tropical rainforest, past coffee, banana, and avocado "shambas", the Kiswahili word for farms.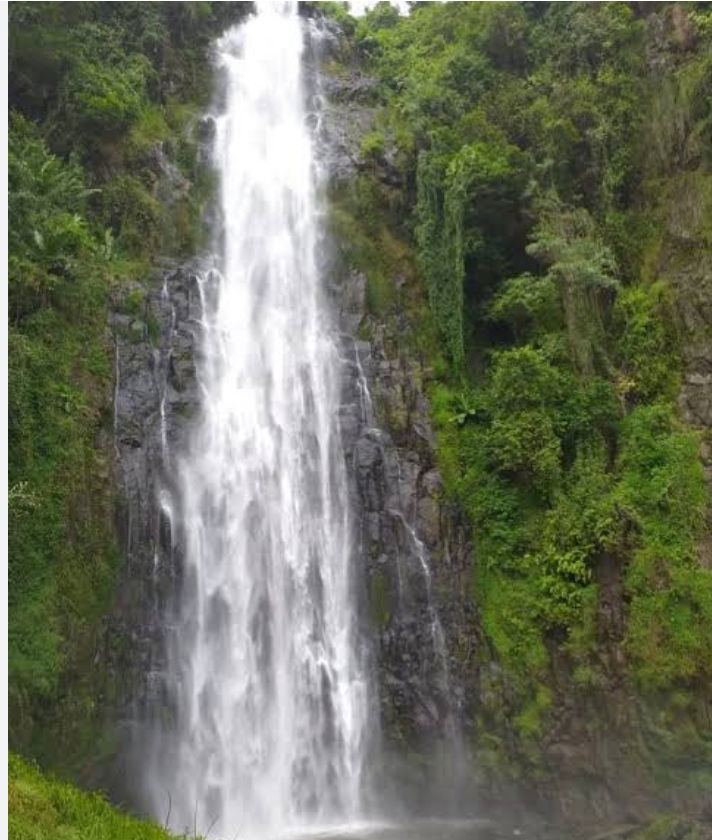 LOCAL LUNCH $ COFFER TOUR
After having enjoyed the scenery, you slowly return with your guide to Materuni village, where you will experience a traditional Chagga lunch. You also will have the opportunity to taste our local banana beer – definitely not to be missed! After lunch, the coffee experience awaits you. Here you will learn how coffee is cultivated, dried, roasted and further processed.
You will also be invited to help with the grinding of the coffee, which is traditionally accompanied by Chagga songs and dances – a fun way to immerse yourself in the local culture. Once the coffee is ready, you can drink your own batch!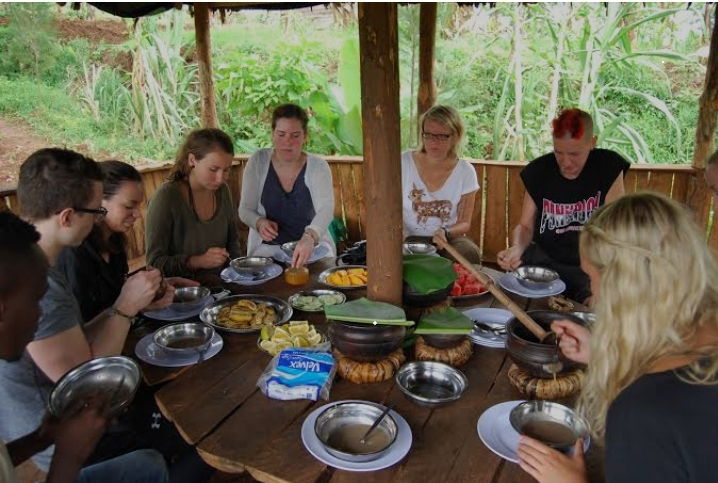 HOW DIFFICULT IS THE HIKE?
We'd categorize this hike as a rather easy one. Big parts of it are (almost) flat, and the sections that go uphill are short enough to give you time to breathe in between. A few of them are a bit steep, but this hike can be completed by anyone with a normal physical condition. If for any reason you think you're unable to complete it, we can arrange for a motorbike or even a car to bring you to about 10-15 minutes from the waterfall.
During or shortly after the rain season the paths can get muddy and slippery. We always recommend to wear decent walking shoes, but especially during this time.
Prices depend on the size of your group and are as follows:
•1 person: 130 USD per person
•2 people: 80 USD per person
•3 people: 70 USD per person
•4-5 people: 60 USD per person
•5-7 people: 50 USD per person