The lake is as all the other lakes in the Rift Valley a soda lake. Lake Eyasi, which has one principle spring, the Sibiti River, is enclosed with walls consisting of purple lava. The main attraction of Lake Eyasi are the Hadzabe bushmen, the indigenous inhabitants and the last community of hunters and gatherers in Africa. Lake Eyasi is their homeland for over 10,000 years. They are still holding to their traditional way of life, hunting and gathering different kinds of fruits and honey.
The Hadzabe live in caves and they don't wear any kind of clothes but rather skin to cover the private parts. Their community is endangered, because most of their land has been taken away from them for commercial production and they are forced to join the civilization.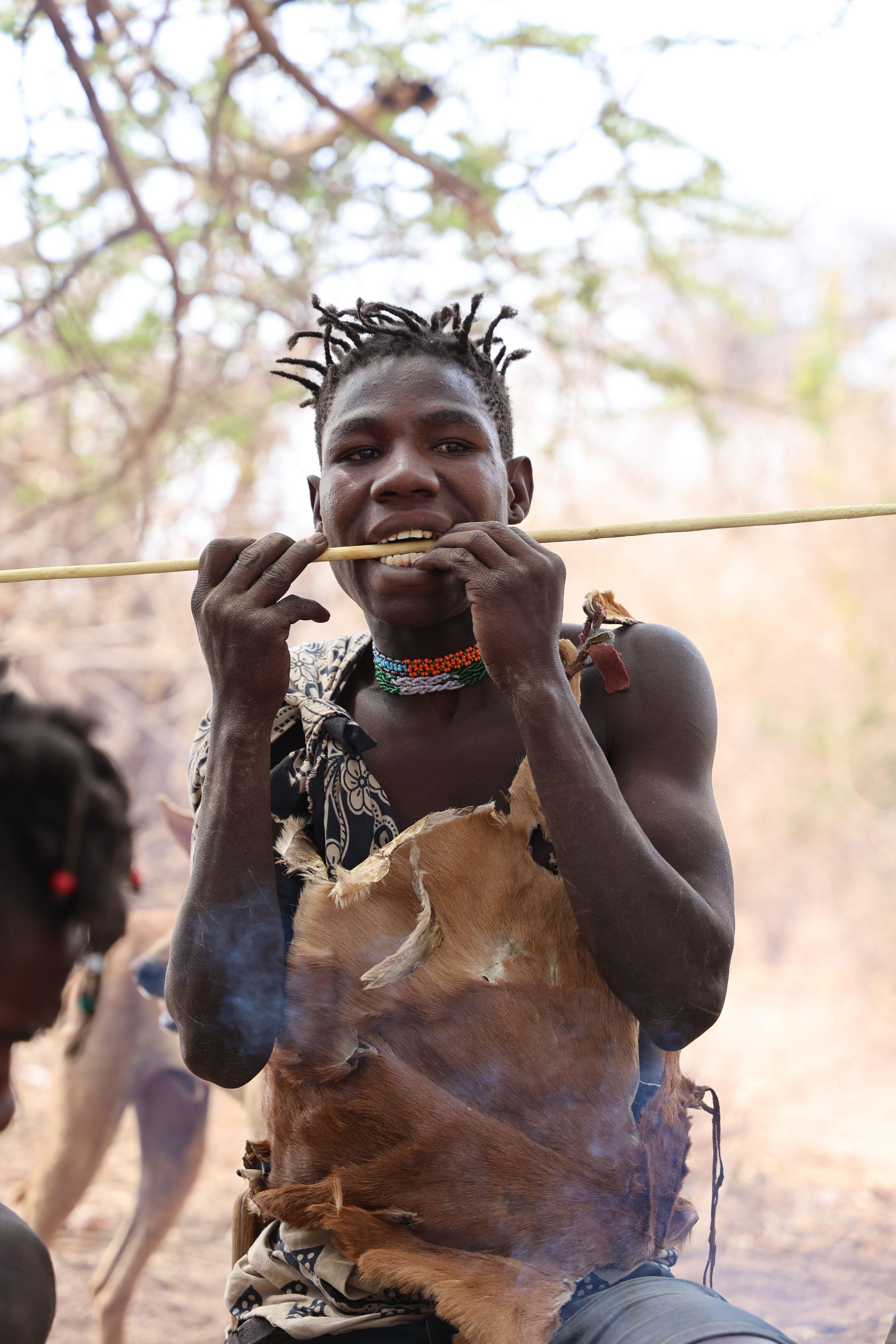 DATOGA TRIBE
Datoga people also known as the Mang'ati in Swahili, are agro-pastoral nomadic Nilotic speaking people living in Singida and Manyara Region of north central Tanzania near Mt. Hanang, Lake Basotu, and Lake Eyasi. The Datoga occupies, precisely, the areas around the Rift Valley in the regions of Arusha, Sangida, Dodoma, Shinyanga, Tabora and Mara. About 70% are found in the present Hanang and Mbulu district Arusha (Manyara) Region.The Datoga consider themselves the oldest tribe in Tanzania (the Maasai and Bushmen also claim this fame). The Datoga are proud people and are first and foremost fierce warrior's, known for their stealth ability to eliminate their enemy.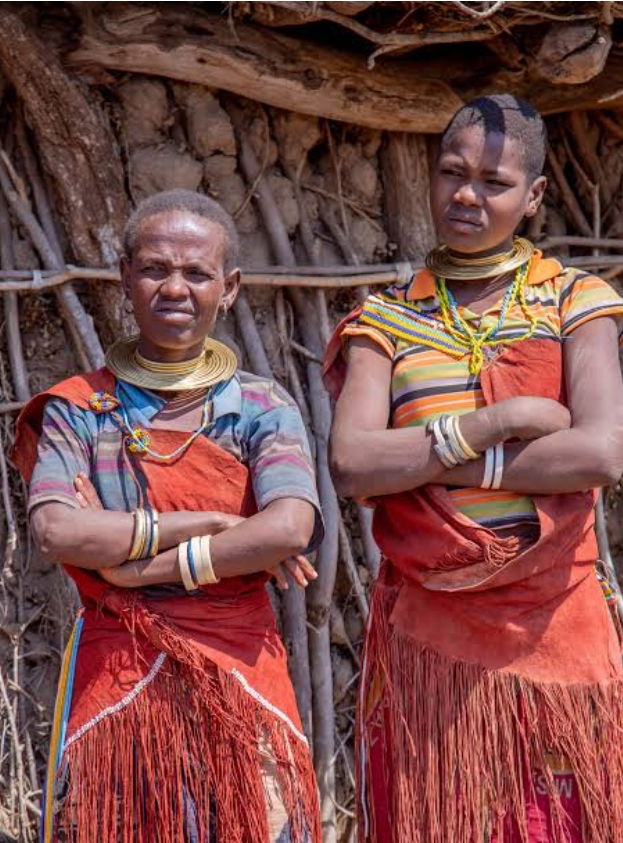 Language
The Datoga language, with its dialects, is a Southern Nilote language, related distantly to the Kalenjin languages of Kenya. About 20% also speak the language of their Southern Cushitic neighbors, Iraqw. A language closely related to Datoga is Omotik, the speech of another small northern Tanzania people.
The Omotik are close in cluture and language, related genetically and linguistically to the Datoga. More distantly related to the Kalenjin cluster of Nilotic peoples, the Omotik show clear signs of being linguistically influenced by Kalenjin languages in recent history. (The Omotik are one of the groups commonly called Dorobo.) Only about 5% speak Swahili, the national language of Tanzania. This further accentuates their isolation. The Barabaig dialect is spoken by over half the Datoga. Their literacy rate is only about 1% and there is very little available in their language. Schools available are conducted in Swahili.